Selling with Seaport Realty Group
Seaport Realty Group: The Seller's Guide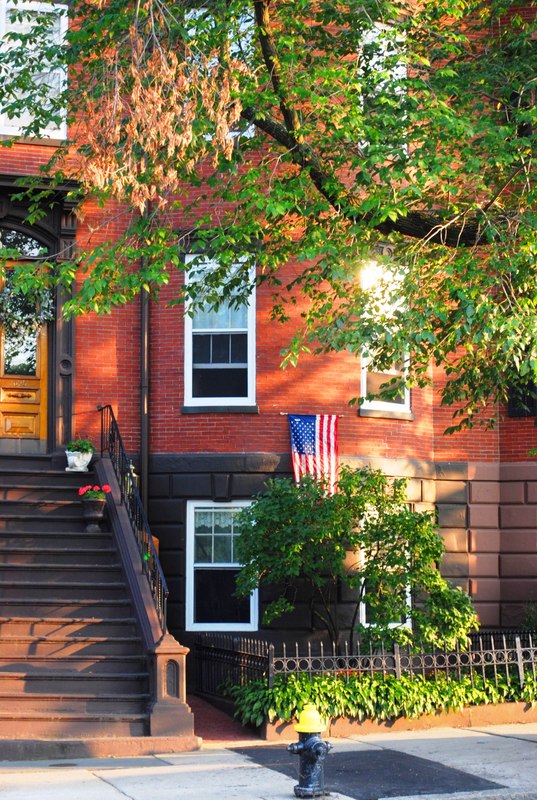 Why list your property with Seaport Realty Group?

In this section we would like to outline the services and marketing strategy that Seaport Realty Group employs when listing and selling property. As with buying a home, selling your home can be equally if not more daunting and overwhelming. Our aim at Seaport Realty Group is to make the entire selling process as transparent and stress free as possible. We pride ourselves on our market knowledge, experience and marketing strategy to help you to sell quickly and for top dollar.
Establishing a Listing Price:
When you decide to list your property with Seaport Realty Group it is essential to establish a fair market listing price. The most effective way to achieve this is to compare your property to like properties that have sold recently, ideally within the past 6 months. The professional term for this process is a Comparative Market Analysis or CMA. Your Seaport Realty Group Sellers Agent will tour your property with you to familiarize themselves with your property. From there, all of your property specifics are entered into our CMA database. The biggest factors effecting price are going to be square footage, location, bedroom count, bathroom count, parking, lot size and overall condition. There are always going to be additional factors your agent is going to take into consideration when pricing your home. That is where the experience of a Seaport Realty Group Agent will come into play. Although the CMA is looking directly at properties that have sold over the past 6 months, it is very important to look at properties that are currently "Under Agreement" and "Active". By doing this we are looking at what the market is doing right now and looking closely at comparable properties and ensuring we are priced accordingly and competitively. Demand is also going to play an important factor when pricing. Your agent will assist you with all pertinent current property listing prices to better assist in ascertaining a listing price. While no one can guarantee a certain price for your home, we use powerful marketing and networking systems to ensure your home receives maximum exposure to stimulate greater demand for your home, which in turn can generate the maximum price.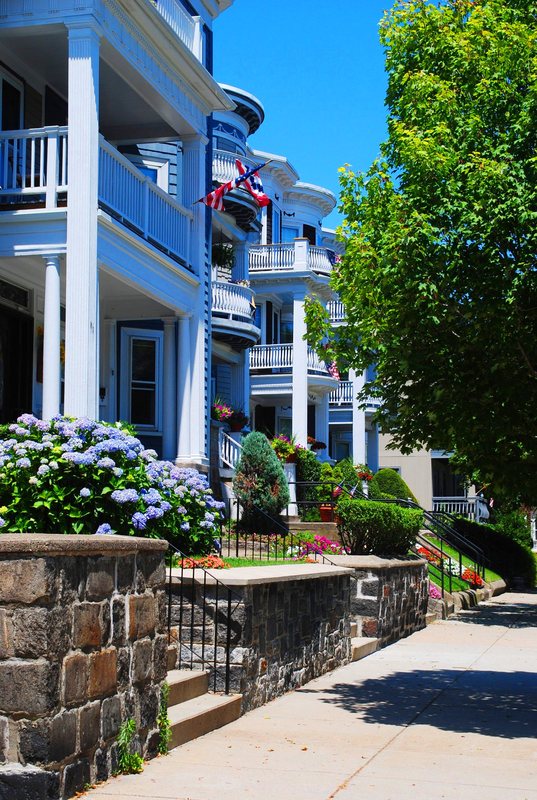 Listing Your Property:
Once we have established a listing price the next step is to sign an exclusive listing agreement with Seaport Realty Group. Although you will have an exclusive listing agreement with Seaport Realty Group, every licensed broker throughout the state of Massachusetts will have access to view your property on the MLS and LINK. From there all prospective buyers will also have access to view your property online also. At Seaport Realty Group we use the standard Greater Boston Real Estate Forms for this. They are clearly written, concise & easy to understand and set forth in a clear manner the terms and conditions of the listing agreement, the most important being the list price, length of contract, commission rate and of course the price. Once all the listing paperwork is complete, the next step is to activate your property onto the open market and commence our marketing strategy which is set out in the next paragraph. Please feel free to contact Seaport Realty Group for a complimentary Comparative Market Analysis on your home.
Marketing Strategy:
At Seaport Realty Group we use a wide variety of tools in marketing your property. Over the past number of years the role of the internet in buying and selling real estate has grown exponentially. Although we a very strong web presence, we also market your property in the Boston Homes and the Boston Courant. These two newspapers are weekly real estate publications that advertise all open houses in the metro Boston area. They are still a very important tool to the homebuyer and have a very big impact in the area.
The Seaport Realty Group Marketing Strategy includes:
MLS: (Multiple Listing Service)
A statewide real estate broker service giving brokers the opportunity to post their listings into the searchable database. From there both buyers and agents have the ability to search statewide listings in great detail and view property photographs. It is a subscription service exclusively for real estate brokers and salespersons with strict rules and regulations.
LINK: (Listing Information Network) A similar service to the MLS but it serves the City of Boston.
SeaportRealtyGroup.com:
One of the most viewed real estate website in the city. Your property will have a custom page within our site featuring multiple photographs as well as all of your property information.
Boston.com: A Boston based website with a large real estate section. It has a searchable database.
Realtor.com:
A national website by the Realtor organization. It has a lot of invaluable tool for both buyers and sellers. It also has a searchable database.
Boston Homes:
A weekly real estate newspaper that focuses on the city of Boston. It breaks down open houses by neighborhood and is an invaluable tool. It is free of charge and is delivered to our office every Saturday morning in time for Sunday's open houses. Boston Homes in directly connected to the LINK (Listing Information Network) listing network.
Boston Courant:
Just like the Boston Homes magazine it is also a weekly real estate newspaper. It is directly connected to the MLS (Multiple Listing Service). It is also delivered to our office on Saturday morning and is free of charge.
Open Houses:
We offer Sunday open houses which are advertised in the Boston Homes & Boston Courant magazines, the MLS, LINK, SeaportRealtyGroup.com, Boston.com & Realtor.com. Brokers and buyers are invited to view your property during the hours advertised without making an appointment. Open houses are very effective but are done at the sellers discretion.
Private Showings:
All of the showing requests whether it be one of our buyers or a buyer with a broker from another real estate office are accompanied by your listing agent. This gives us the opportunity to give the buyer an informed tour of your property, provide them with information on the local area, answer any questions they may have and get you the seller feedback as quickly as possible.
Custom Built Website: We provide and exclusive website dedicated to your property. It will have all your property information as well as multiple photographs. It is a fantastic new way to direct potential buyers directly to your property.
For Sale Sign on your Property: It is completely up to you whether or not you would like a sign posted on your property. We highly recommend using signs simply because it works. We have multiple options when it comes to signs. You can have your choice of yard arms, window & door signs & custom banners.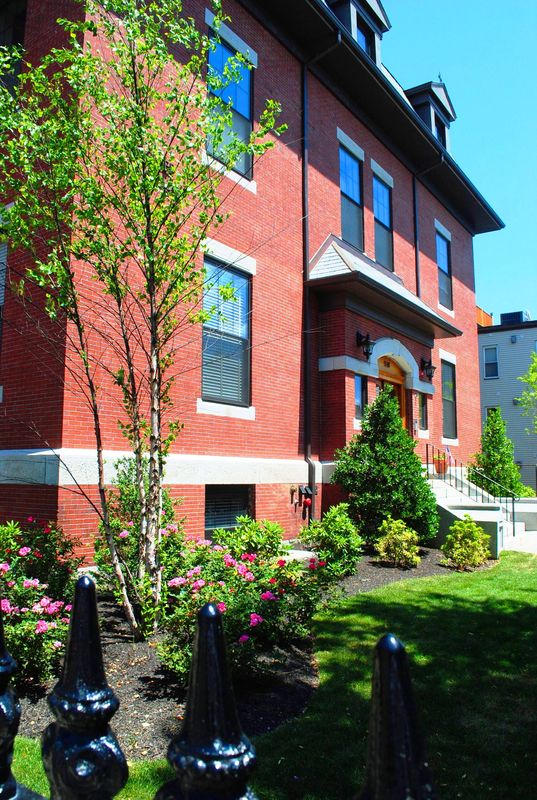 Receiving an Offer:
It is the job of your Seaport agent to present you with all offers made on your property. All offers will be in writing and be accompanied by a good faith check for $1000 and a pre-approval letter. The offer will spell out in detail the terms and conditions. They will include:
The address of the property.
The amount of the offer.
The amount of the down payment.
The date of the purchase and sales agreement.
The escrow agent.
The proposed closing date.
Any other terms and conditions associated with the proposal.
The terms and conditions are not set in stone and are open to negotiation. Usually there is a contingency form attached to the offer also and they may include these items:
A Mortgage Contingency: This gives us the terms and conditions of their loan. It will show what their down payment is and their commitment date.
An Inspection Contingency: This will tell us if they want to have a home inspector inspect the property and when they have to have it done by. It will usually be done quite soon after the offer is accepted and before the purchase and sales agreement is signed. This is to allow for any provisions to be added into the purchase and sales if necessary.
A Radon Contingency: This is to inform the seller that they intend to have a radon test performed. This is usually done if the basement is converted into living space but it is done at the discretion of the buyer.
A Pest Contingency: This is also done at the discretion of the buyer and it is to determine if there are any infestations by wood boring insects or termites.
Lead Paint Contingency: Prior to 1978 lead could be used in paint and paint products. Any property built after 1978 this will not apply to. If your property was built before 1978 there is a possibility that lead was used. Depending on family status you may want to have your property inspected for the possible presents of dangerous levels of lead. Your Seaport Realty Group agent has both the state and federal guidelines for you upon request.
Lead poisoning is a disease. It is most dangerous for children under six years old. It can cause permanent harm to young children's brain, kidneys, nervous system and red blood cells. Even at low levels, lead in children's bodies can slow growth and cause learning and behavior problems. Young children are more easily and more seriously poisoned than others, but older children and adults can become lead poisoned too. Lead in the body of a pregnant woman can hurt her baby before birth and cause problems with the pregnancy. Adults who become lead poisoned can have problems having children, and can have high blood pressure, stomach problems, nerve problems, memory problems and muscle and joint pain.
Source:
www.mass.gov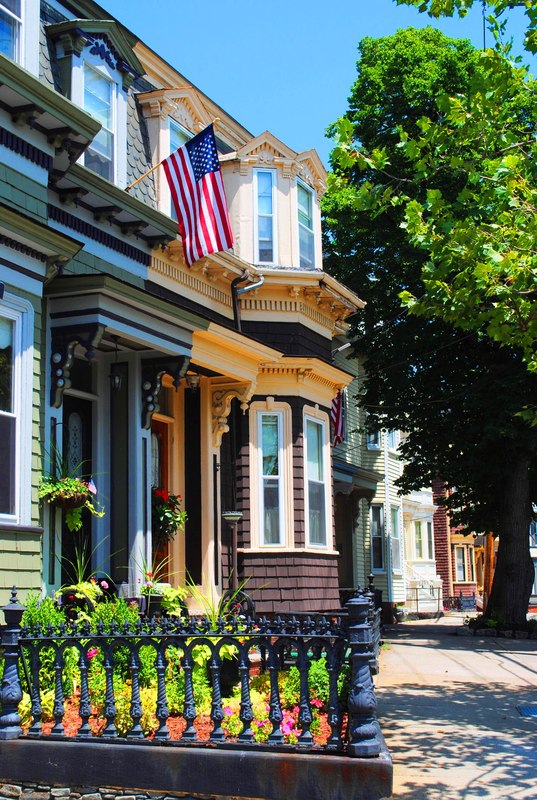 Negotiating the Offer:
As your exclusive listing agent we represent you, the Seller. When a Buyer wants to make an offer we work to negotiate the highest possible price with the best terms for you. Your selling position is kept in confidence and all negotiations are presented with your best interest in mind.
Depending on the initial offer you have the opportunity to accept it, reject it or to make a counter offer. In most instances where the offer is not equal to the asking price, the seller with give the buyer a counter offer. This figure is lower than the asking price. It is the seller's way to tell the buyer that they are will to negotiate. In certain circumstances when the offer is too low, the seller may flat out reject the offer.
Accepting an Offer:
Once the offer is accepted, both parties will sign the Offer to Purchase and make changes to any prices, dates & terms.
Do You Hire an Attorney?
We always advise that you consult an attorney in regard to all aspects of your real estate transaction. We are not qualified to give legal advice. Our main role is bringing the Buyer and Seller together. We will provide you with our resources and assist in communication to keep the sale process on track. If you would like a referral to an attorney we can recommend local council to make your transaction process easier.
Purchase & Sales Agreement:
The time between accepting the Offer to Purchase and the signing of the Purchase and Sales (P&S) agreement allows the buyer to have a home inspection preformed on the property. This time will also allow the attorneys to draft the Purchase and Sales agreement. In a normal case of events your attorney (Sellers) will originate Purchase and Sale contract.
This version will then be sent by your attorney to the buyer's counsel who will then make their additions and reviews. The contract will go back and forth between Buyer and Seller's counsel until the terms have been clarified completely. It is important to make every effort to stay within the deadline for signing in order to avoid having to request an extension of this deadline and possibly delaying the closing.
Typically at this stage the Buyer will give a 5% deposit to be held in our interest bearing escrow account towards the final purchase price. This sum will go towards the total down payment as stated in their mortgage contingency statement.
The Buyer may attach a "punch list" or addendum to the Purchase and Sale. These are a list of items that the Seller has agreed to complete prior to the closing. They are usually items that have been identified at the home inspection. The commitment deadline is another important deadline that the Seller should pay attention to. This is the date that the Bank "commits" to provide the Buyer with the financing for the transaction. Should the Buyer not obtain this commitment letter from the bank by the deadline, the Seller may want to consider putting the property back on the market and seek alternative bids.
Bank Appraisal & Smoke Detector/Carbon Monoxide Detector Inspections:
Once we have a fully executed P&S agreement, the buyer will then submit it to their financial institution for underwriting. At that stage then lender will contact an appraiser to appraise the property. Your Seaport agent will then arrange to meet with the appraiser and walk them through your property to complete their report.
As a Seller, you are also required to obtain a Smoke Detector & Carbon Monoxide (CO) Certificate from the Fire Department. Your Seaport Realty Group agent will consult with you to make sure you have the detectors placed in the correct areas and purchase any additional smoke and/or CO detectors that may be required.
Water Meter Reading:
In the sale of a single family or multifamily property, the seller is required to obtain a final water reading from your town or city. Your Seaport agent can assist you in scheduling an appointment and answer any questions you may have regarding it. For the sale of a condominium the water bill is usually included in your condominium fee and does not require you to obtain a final water read. Your condominium documents with have the information on what your fee includes.
6D Certificate:
At the closing a condominium owner with also be required to provide a 6D certificate. A 6D Certificate is an affidavit signed by the trustees of the association stating that all condo fees have been paid up to date and there are not outstanding payments or liens due from the seller.
The Closing:
The closing date is set forth in the P&S agreement. This is when both parties and counsel meet to transfer title at a predetermined location. The lending institution will also have an attorney representing them and orchestrating the closing. They may choose to have the closing at their office or at the registry of deeds. They will contact both parties prior to the closing to discuss times that suit both parties.
Prior to the closing the Buyer may also request a final walk through to inspect the property before closing. This is to ensure that all agreed work set forth in the P&S has been completed and that the property is in the correct condition. Once at the closing table the seller will transfer title to the new owner and sign all documentation releasing the property. The property transfer is complete when the signed property deed is recorded at the registry of deeds. This usually occurs within 24 hours of the closing.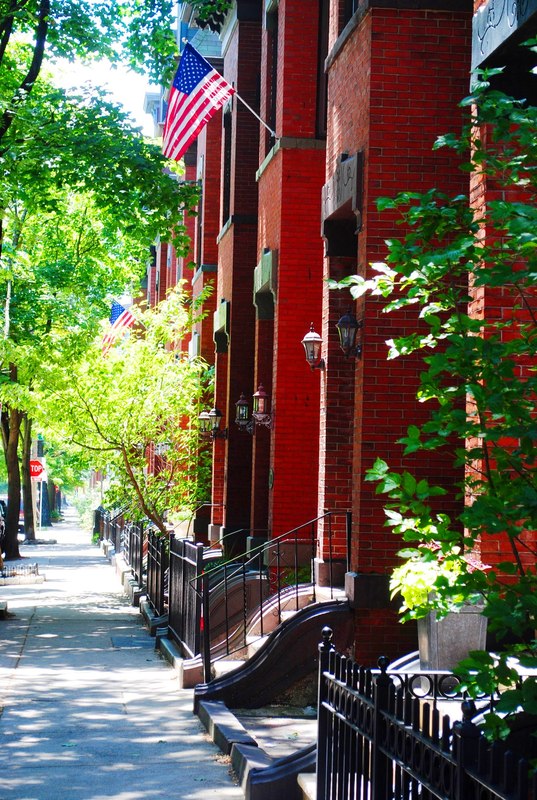 Contact our Sales Team at 617-464-7320 or email us at
Selling@SeaportRealtyGroup.com